$17 billion of treasure.
That is what is rumored to be on the legendary San Jose, a sunken Spanish ship.
In 1698, the San Jose was part of the Spanish treasure fleet, a convoy of ships tasked with transporting valuable items from the Spanish Empire back to Spain.
Risky business: Spain and France were involved in the War of the Spanish Succession, a conflict that pitted the two countries against England and that involved attacks on Spanish trade vessels like the San Jose.
The San Jose came under attack and supposedly, with all it's treasure sunk in 1708. 300 years later, some salvagers believed they had finally found it and identified it. This set off an in court and out of court battle over who discovered it first.
Even though the ship and treasure have been found, it still doesn't belong to anyone. It's one thing to find the treasure. It's another thing to bring the treasure home.
In this article about home buying, we're going to cover:
Why Finding A Home Is Easy

Buying The Home Is Harder

How The Right Sequence Helps
Why Finding A Home Is Easy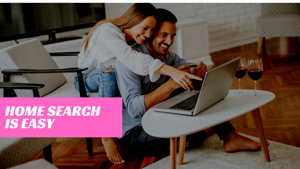 Home buyers could start with a Google search, "homes for sale in Lake Stevens" or "new construction in Post Falls" - you'll find plenty of places to start your home search online.
Homebuyers could of course start at PersingerGroup.com - where we have every home for sale in Western Washington and North Idaho - from every real estate broker.
Some home buyers start at Zillow or Realtor.com
Starting the home search online is an obvious and easy way to go.
It's fun to swipe through the new listings. See what's available and look at the pictures.
Maybe you even go out on the weekends, get a cup of coffee and pop into some open houses.
Finding a home can be easy and fun.
But that's just the start…
:: DID YOU KNOW? ::
According to the National Association of Realtors Homebuyer Report, 33% of the time a real estate agent found the home a buyer purchased. So even though you have access to these tools and search yourself, having a Realtor who understands the market and your search criteria is still critical.
It should be noted that Persinger Group finds the property for our buyer clients 2/3's of the time. Why are we double the normal? Probably because of our system, communication and ability to help our buyer clients communicate to us.
___________
If you're struggling with finding your home start you can schedule a Smart Moves Call at http://smartmovescall.com/
___________
Why Buying The Home Is Harder Than Finding The Home
Once you find the home, you have to buy the home.
This means:
The offer
The inspections
The negotiation
The transaction
Etc,
How should you craft an offer to get it accepted?
You don't want to overpay, but you don't want to miss out on either.
The offer depends on the market. And every market has multiple markets.
How do you know if you're overpaying?
What if your offer is rejected and another buyer gets your home?
What happens if something is found during the inspection? What can you ask for? Does it ever make sense to not do an inspection?
Do you know what to look for in a resale certificate?
Why is earnest money so important?
These questions are just the tip of the iceberg?
How The Right Sequence Helps
"The time you want the map is before you enter the woods." - Brendon Buchard
If you're trying to buy a home before you've pre-approved, you're putting the cart before the horse.
If you're trying to find the right home before you've found the right real estate agent, you'll start scrambling and stressing when you do find the right home.
You've entered the forest, got lost, and now realize you should have brought a map.
You could try to solve a math problem any way you want, but you'll probably get the wrong answer.
You could do this math problem left to right…
4 + 2 × 3 = 18 ---> (4 + 2)×3 = 6×3 = 18
...or you could multiply first: 4 + 2 × 3 = 10 ---.> 4 + (2×3) = 4 + 6 = 10
Which answer right?
10 or 18.
Luckily, we know there is a sequence to solving math problems. PEMDAS.
As is with most things, sequence matters.
But we insist on doing things out of order, which causes problems, frustrations, mistakes and getting things wrong.
Start with the right first steps and everything else is easier.
Now, then next.
Today we discussed the difference between finding a home and buying a home. And the importance of taking the right steps in the right order.
Most of our clients, when they're just curious, start their home search on our website. It has every listing, from every brokerage. It's updated every 6 minutes. Saves your favorites. And makes it easy to schedule showings online. https://persingergroup.com/buying
And when you're ready to get serious, let's talk. In a short 15 minute call we can show you how to implement this proven into your home search. Book your call at http://smartmovescall.com