DON'T LET BUYING YOUR DREAM HOME BECOME A NIGHTMARE EXPERIENCE.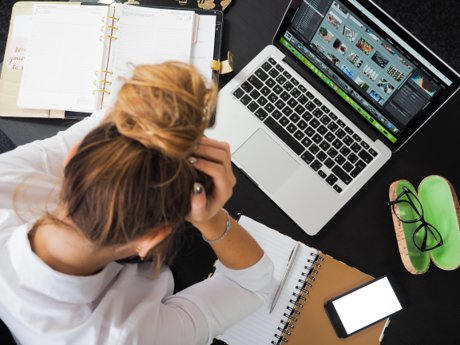 Finding the home is the easy part.
But different problems can pop-up in a real estate transaction. Some annoying. Some frustrating. Some can kill a transaction, meaning you'll lose your 'dream home.'
You probably already have 100's of questions running around your head.
Like, what do I do next? What do I do first? When should I contact a lender? How much down payment do I need? What's earnest money? What inspections do I need? How do I write an offer?
And you might be questioning yourself, if you're even ready to buy a home?
We understand how it feels to be nervous and excited at the same time...
Let's get some of your questions answered.
Start A Smart Moves Conversation
IT'S NOT JUST A TRANSACTION...
IT'S A TRANSITION.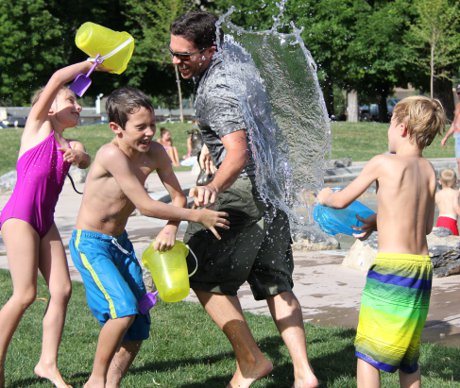 Not only are you going to have a new place to live, you're going to have a new grocery store, new neighbors, new schools, new parks... probably new everything.
And the thought of that can be pretty overwhelming, right?
Where do you even start?
Well, right here is a great place. So, you're already on the right track!
Start A Smart Moves Conversation
WE UNDERSTAND HOW IT FEELS TO BUY YOUR FIRST HOME... OR NEXT HOME.
31 years experience
34 Reviews
Quality Service Award Winner - Our Clients Love Us
100% committed to you getting the home you'll love
Kathrine was wonderfully patient and drove all around the Seattle area for us so that we could really see all of our options. She listened to our needs and wants and was very knowledgeable on what was realistic to expect when purchasing a home. Her patience, honesty and knowledge of the market was wonderful and only made us feel more comfortable with her. She worked very hard for us and made sure we understood all steps along the way. We love our home and highly recommend the Persinger's!
Katherine and Darin were liberal with their time for us, and easygoing to answer all our questions. They kept on top of the entire process, and kept us informed; and we felt confident to let them do what they do so well. They managed the timeline impeccably. Thank you both. We highly recommend them.
I just bought my first home thanks to Katherine and Persinger Group! A perfect condo close to work and everything I was hoping for! I cannot wait to move in and make it my own. Huge thank you to Persinger Group Real Estate, and a personal thank you to both Katherine, and Darin for all of your help. I couldn't have gotten this condo without you! I'd highly recommend this amazing team/couple for anyone looking to buy or sell, especially first time buyers. I'm pretty sure I asked Katherine every question in the book... And I always got a positive, helpful response! :)
Katherine helped my husband and I purchase our first house. My husband and were not familiar with the process, as this was the first time either of us were looking to buy, and Katherine guided us through the process seamlessly. The first offer we put on a house ever was accepted! It was roughly 30 days from the time the offer was accepted to the time we closed on the house and took possession. My husband and I thought it would be a longer process, but everything moved quickly. I'm a worrier/over-thinker, and any time we had a question we knew we could call or email Katherine and she would respond with her knowledge and expertise within an hour or less. If you want a well-informed agent that listens to her clients and has perfect follow-through, we highly recommend contacting Katherine. You will be happy you did!
ABOUT PERSINGER GROUP REVIEWS OF PERSINGER GROUP
Start A Smart Moves Conversation
PERSINGER GROUP | YOUR ADVISORS & GUIDES IN YOUR HOME BUYING TRANSACTION TRANSITION.
PERSINGERGROUP.COM MAKES FINDING A HOME EASIER. SUPERIOR SEARCH. SPEED. SIMPLE. SERVICE.
PersingerGroup.com has a complete and accurate home search. Just say no to "missing" homes and "outdated" information!

PersingerGroup.com updates the homes for sale as often as every 15 minutes. Overkill? Maybe, but we want you to be the first to know. Get eAlerts daily or weekly on new homes and any price changes to your Saved Searches.

Beautiful photo galleries, street view neighborhood view, map location and easy one click showing and information request.

Receive help customizing your online home search, neighborhood tours and private home tours
BE THE FIRST TO KNOW
Get market updates on new listings, when homes go under contract and what homes sold for.
Know the market you're buying in.
THE PERSINGER GROUP
"BUY RIGHT METHOD"
DOWNLOAD OUR FREE PDF AND START YOUR JOURNEY TO BUYING A HOME WORRY-FREE