Buying a home and need an insurance binder for your home purchase? What is an insurance binder? And why do you need a binder for insurance for a real estate purchase?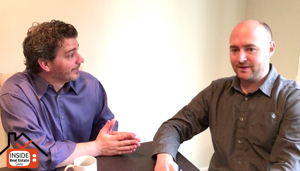 In this episode of Inside Real Estate, Darin of http://persingergroup.com has Lake Stevens Insurance Agent, Aaron Boren to talk about the ins, the outs of:
what is an insurance binder,
why you need an insurance binder,
and how to get an insurance binder
Majority of Home Buyers think all they have to do is find the "right the home." But the reality of home buying is that finding the right home is just the tip of the iceberg.
After you find the home you want to buy, that's when all the work, chaos and FUN begins. And one of those things is getting an insurance binder from an insurance agent for your home purchase.
Watch this episode Inside Real Estate Show 016 on youtube or below.
More info on mortgage and insurance for your home:
http://insurance-agency.amfam.com/WA/aaron-boren/my-home.aspx
http://insurance-agency.amfam.com/WA/aaron-boren/videos.aspx 
Mortgage Basics http://www.investopedia.com/university/mortgage/mortgage7.asp
Insurance Binder https://www.irmi.com/online/insurance-glossary/terms/b/binder.aspx
Real Estate Resources For You:
Want to know the value of your home? Start at http://getyourinstanthomevalue.com
If you're shopping for a new Lake Stevens real estate, an Everett home, a house in Snohomish, visit http://persingergroup.com
If you're ready to sell your Lake Stevens home, or sell your Everett home or sell your Snohomish home visit http://persingerrealestate.com
If you're a homeowner in Snohomish County, check out the Snohomish County Real Estate Market Update page at http://www.persingergroup.com/real-estate-market-report/